About Vows Magazine
VOWS magazine is published in print and digitally six times a year, with bonus circulation at Markets and conventions.
From our first issue in October 1989, we have concentrated on creating a community of bridal and wedding retailers and consultants, apparel and accessory manufacturers, media and reps by providing industry news and insights, concise discussions on all things bridal and Prom retail related, as well as periodic reviews of season style and design trends.
Below you'll find articles about our print and digital products, staff and mission statement.
The VOWS staff includes very talented, dedicated and conscientious writers, editors, graphic artists, creative directors, sales/customer service reps, and magazine admin staff... many of which have been with VOWS for decades! They are knowledgeable about the industry and the issues stores face, and excellent, respected interviewers and communicators. Editor in Chief: Shannon Hurd Creative ...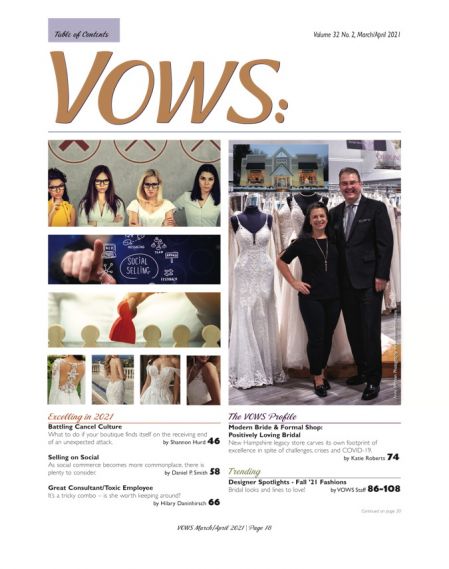 VOWS Magazine... the publication for today's wedding professionals.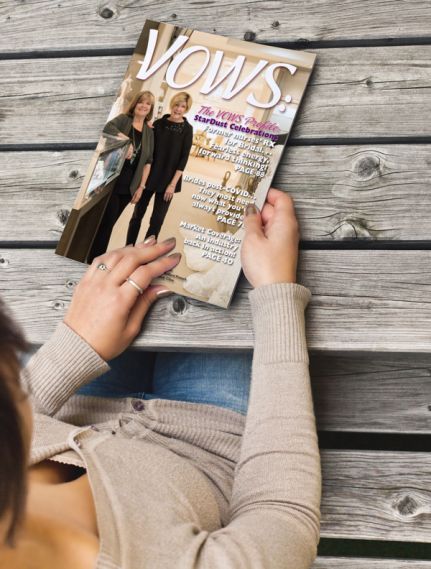 VOWS magazine delivers the North American bridal wholesale market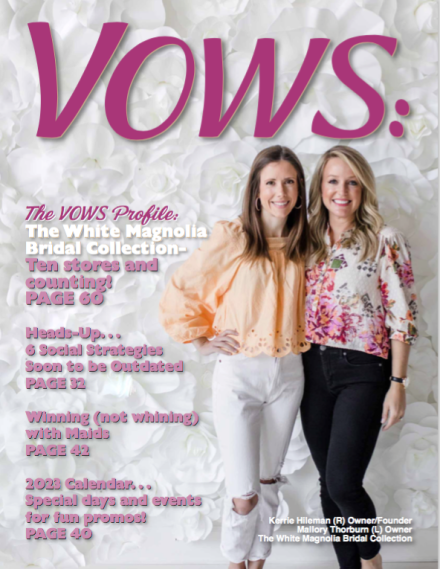 VOWS Magazine's mission is to fully engage today's wedding professionals with unique content that resonates, educates and reassures.