VOWS magazine caught up with Sarah Alouache, founder, designer and creative director for Sarah Alouache bridal and wedding party collections, to ask for an update about her collections for 2023, and her reactions to the success of her design approach:

VOWS:
What can you tell us about the inspiration for your design direction for 2023?
SA:
We listen to the brides and the boutiques. This is something that is most of the time ignored and what we take pride in achieving every day at Sarah Alouache Bridal.
Our number one inspiration and my favourite is my brides and the beautiful community of women around me. Our mission is to create dresses representing the modern woman and celebrating her true and unique feminine power. As mentioned by British Vogue recently, "Sarah Alouache is quickly becoming a bride-to-be cult favourite by breaking the industry rule..." and it's all because we understand her – celebrating her every day and in everything that we do. SHE: The Modern Bride

!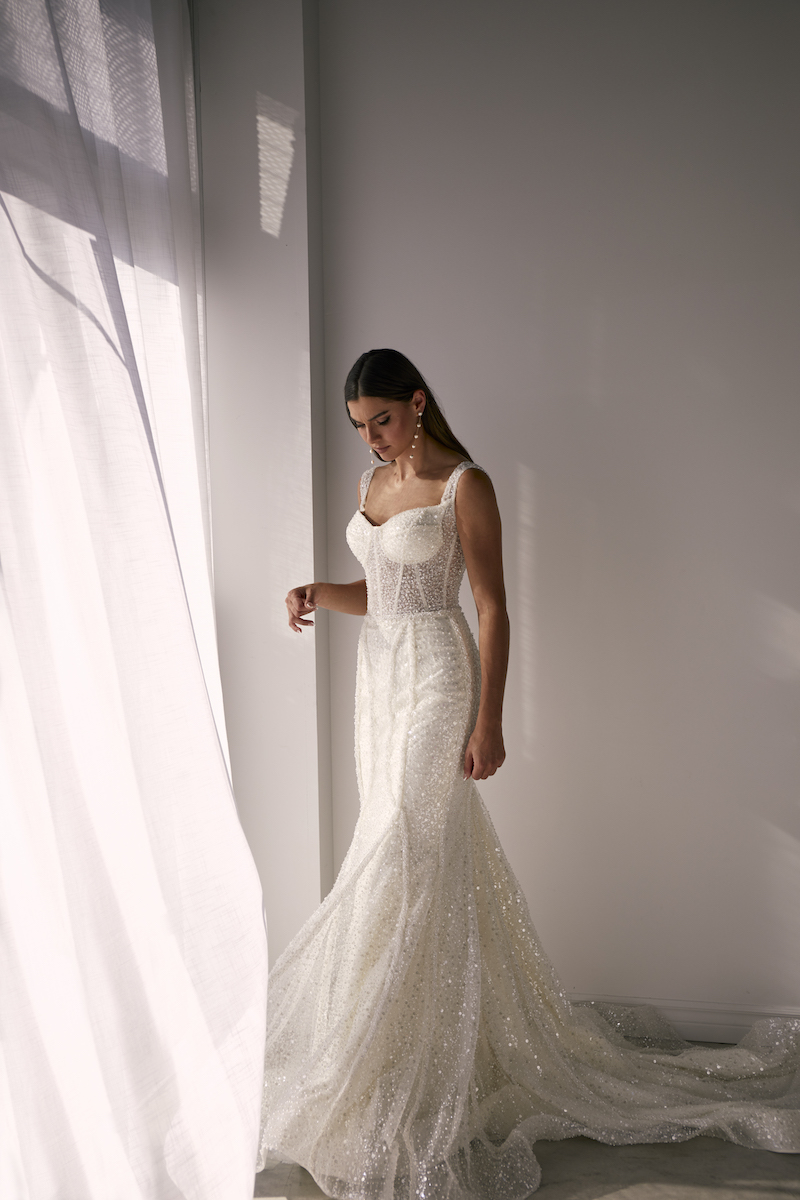 VOWS:
Why do you think your concept is having such an impact with boutiques;
SA: Our brand is all about the genuine and the authentic. My team and I love helping our brides and accompanying them through their SA journey of finding the perfect dress. We love helping them style their gowns or just by sharing our latest tips/tricks on everything bridal.
Everything that we do is done with love and passion. We also create beautifully made designs to celebrate every bit of a women's personality! The fun, the sexy, the weird and everything in between. In a world where everyone is constantly comparing themselves, doing things differently will, without any doubt, elevate our message and our voice!


VOWS:
How have your customer service programs evolved?
SA:
We try to make everything easy-peasy for our boutiques so they can always be ready to help their beautiful S.A. brides.
We are so excited to have launched our newest addition to help better assist our boutiques. We now have an exclusive retailer portal where stockists can look up readily available stock, check order options, place orders, and everything to help them better assist their S.A. bride in stores.
We know time is a valuable asset, and we try to think of everything to facilitate the process of making dreams come true.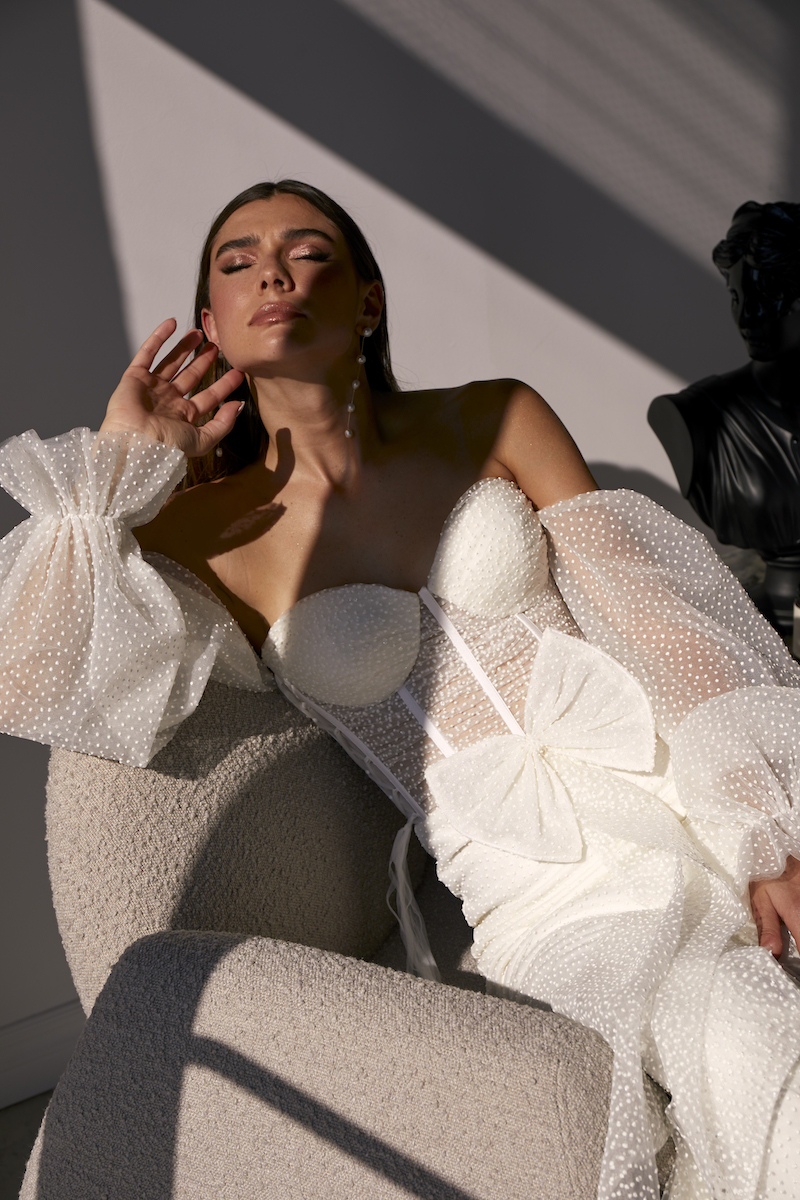 For additional details about Sarah Alouache, contact her at www.sarahalouache.com; info@sarahalouache.com, and @sarahalouachebridal.
Sarah will also be exhibiting at the National Bridal Market Chicago March 12-14.