The Dessy Group's new patent-pending Loop Dress, designed by Carlos Saavedra to provide a multitude of looks from one dress, has been released with a full contingent of retailer support, including a dedicated store-only website, YouTube dress configuration videos, and in-store merchandising displays.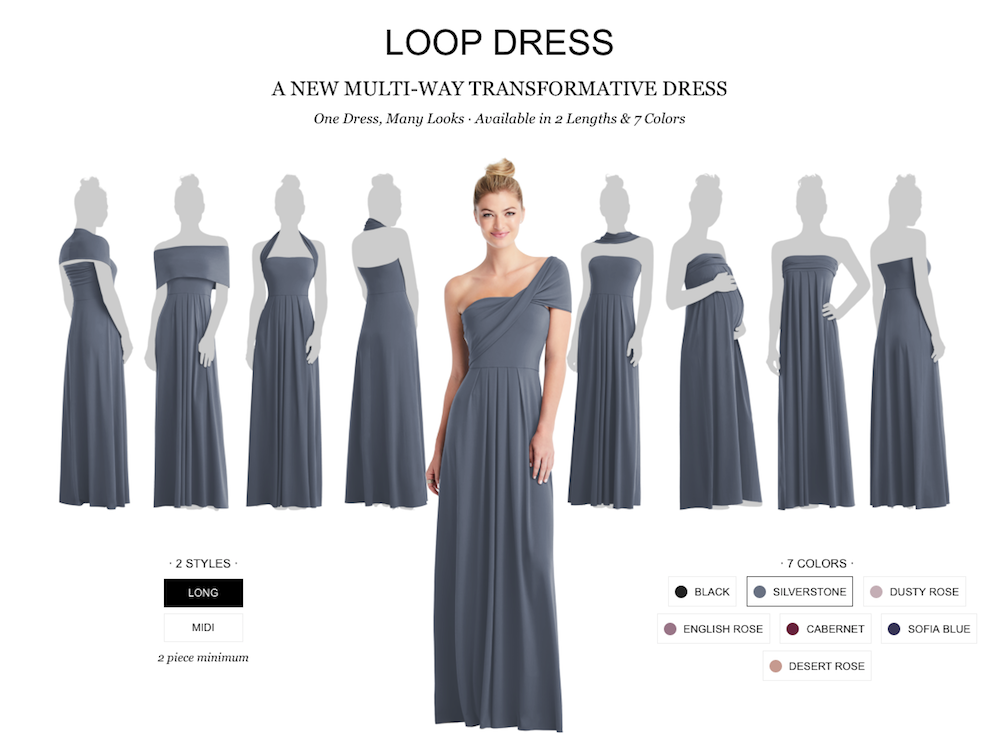 For sale through authorized stores only, the Loop dress is offered in two lengths and seven colors, and can be worn over 13 different ways including as a cowl neck, strapless look, shrug option, and one-shoulder. Additionally it can covert to a skirt.


For maids, the Loop Dress enables the bride to choose a particular style with one dress, or provide the bridesmaid a personal style choice.

A short version is available at $139 MSRP and a long version $149 MSRP.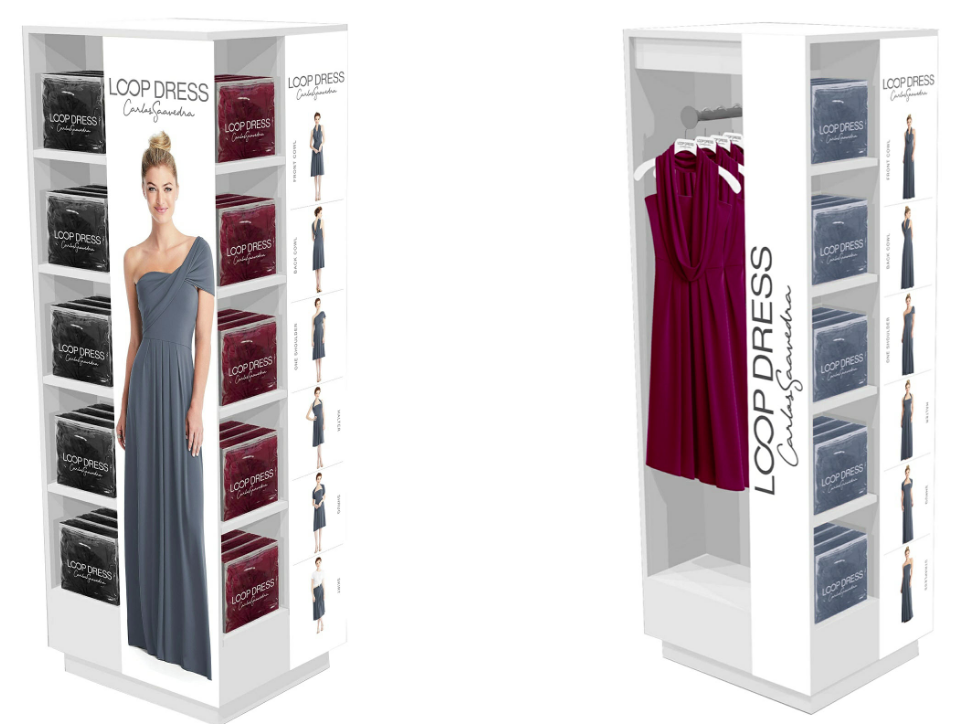 Details and order information are available at https://retailer-response.com/home/loop-dress .

Additionally the Loop Dress and retailer support programs will be showcased at the Knot Couture Show in New York next month, including an October 7 fashion show.