Casablanca Bridal Inc.'s C.A.R.E.S financial assistance program includes credit card discounts, extended dating and shipping terms.
Kevin Lu's, Casablanca Bridal, Inc., CEO, letter is below: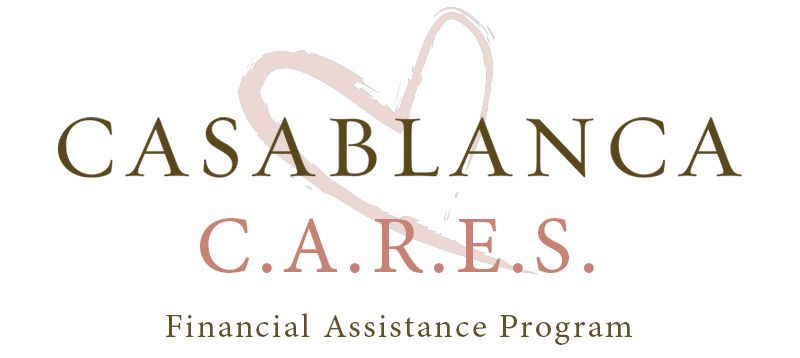 Dear Valued Retailer,
During this unprecedented time in our history, we are all experiencing the effects of the COVID-19 outbreak on the health of our loved ones, the safety of our businesses, and the way we carry out our daily lives. Our hearts go out to those who have been affected by this pandemic and we appreciate all the healthcare workers, local communities and governments who are working tirelessly to flatten out the curve and contain the virus.
For over 20 years, we at Casablanca Bridal have strived to be a true partner with our retailers– in good times and in bad. This enduring value guides us as we try to navigate the demanding challenge of responding to the coronavirus.
In consideration of the financial hardships your business may be experiencing during these difficult times, we are proud to offer you the CASABLANCA C.A.R.E.S. Financial Assistance Program effective March 26, 2020 through May 31, 2020, which includes the following benefits:
Credit Card & ACH Discount
All credit card and ACH payments processed between today and May 31, 2020, will receive a 2.5% discount.
Assist Cash Flow
All customers who place a Fall 20 Minimum Stock Order will receive a FREE Fall 20 Trunk Show to assist you with generating cash flow by enabling you to take reorders before your stock arrives.
Reduction
Any retailer with Net 30 terms who pays in accordance with the original terms will receive a 5% prompt payment discount. Retailers who choose to take advantage of the extended terms referenced below and pay within 60 days will receive a 2.5% prompt payment discount
Extended Terms
Any retailer with Net 30 terms will automatically receive Net 60 terms on all open invoices and for any new orders placed between today and May 31, 2020.
Shipping
We are continuing to receive shipments from our factory and are shipping all urgent and priority orders on a daily basis.
From the time an order is placed, we can deliver your gown in 14-16 weeks, which is our standard delivery. For a bride in a hurry, we are still offering a 10-12 week Rush as well as a 6-8 week Expedited Rush. Please email customerservice@casablancabridal.com if your store is currently closed and you would like us to ship to an alternate address.
We are here to serve you and together we will get through this! We continue to hope for protection and health for you, your family, your employees and our nation.
If you have any questions about how Casablanca Bridal can help your business during COVID-19 and beyond, please do not hesitate to contact me at kevin@casablancabridal.com or crystal@casablancabridal.com.
Please take care, stay safe and we wish you all our best for better times ahead very soon.
Sincerely,
Kevin Lu