Judging from the buying activity, positive mood and overall enthusiasm on display by the 60+ domestic stores attending the Bridal Collective 2021 Fashion Event last week in Cancun, Mexico, bridal has clearly reopened and is poised for dramatic growth in 2022.
Signs of this optimism were noticeable throughout the three day event as stores visibly enjoyed the fashion event, actively bought the Bridal Collective's multiple collections, and thoroughly enjoyed and appreciated the accommodations and upbeat personal interaction by reps and Bridal Collective staff.
Jenny Cline, Stardust Celebrations, Plano, Texas, echoed many of the comments heard during the program:
"This was such a wonderful and needed event," she said. "They (Bridal Collective staff) were all so attentive, enthusiastic, and positive about the future, and the new collections look beautiful. They are so easy to work with."
This year's event, the 14th annual held at the Breathless Resort in Cancun, almost didn't happen as the Bridal Collective management team was concerned about COVID travel restrictions and the state of the industry earlier this year.
"Ultimately the decision was made to proceed with the event as a show of support to our stores, and as an expression of the optimism we were feeling about the future for the industry," explained Starr Collins, vice president of sales, Bridal Collective.
The event showcased select breathtaking styles from each of the company's eight bridal collections in a dramatic poolside choreography that effectively spotlighted each gown… including gowns from the more recent collection additions of Love and Elysee Edition.
At the fashion show, and for 2022, each of the collections made a visible and differentiating statement: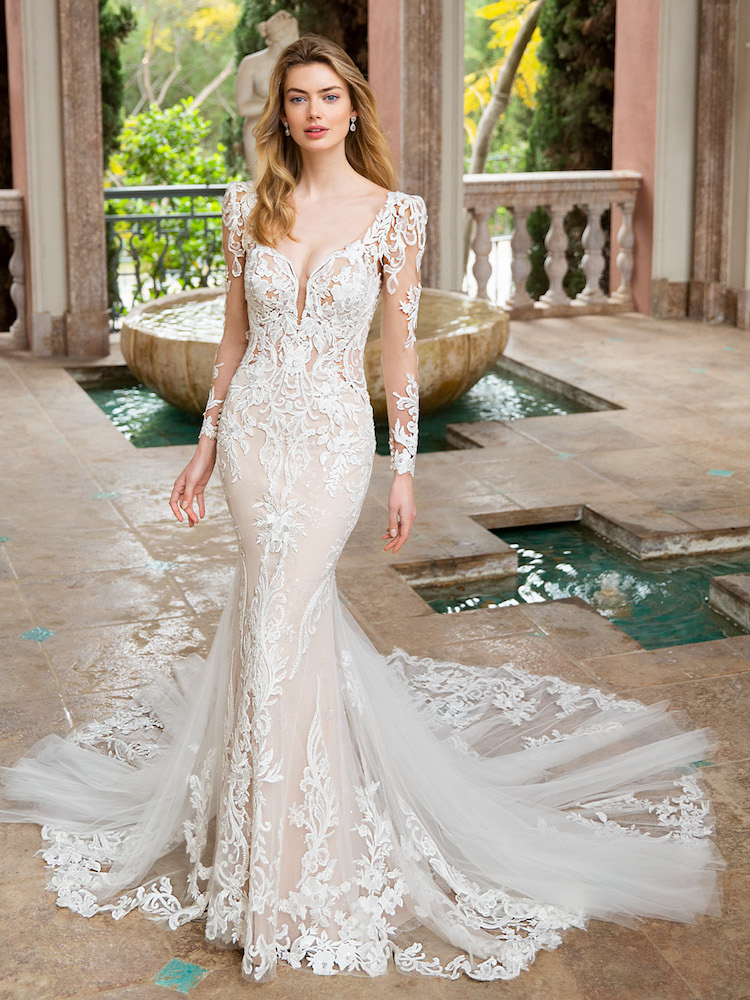 Enzoani: Under Artistic Director Kang Chun Lin's visionary creative design, Enzoani 2022 collection continues to be a standout name in couture bridal wear, with its focus on inner construction, and innovative, trend-setting, and fashion-forward translations of classic bridal silhouettes.
Blue: This year's Blue collection, designed by Lin, is delicate and sophisticated with a focus on meaningful details and clean lines… described as timeless with a modern touch. Blue by Enzoani is moderately priced and is meant to complement the flagship label Enzoani.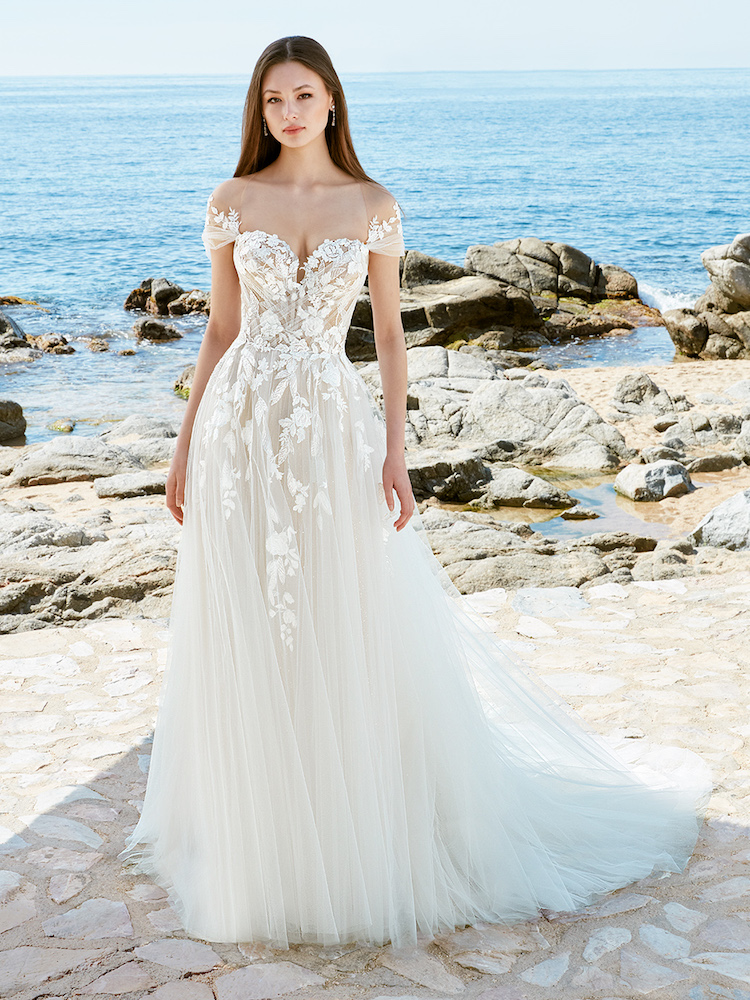 Love: The newest collection by Lin features graceful, youthful, pretty, and timeless designs, representing a "back to basics" approach to bridal design. "Love is like our youngest sister in the Enzoani family," says KC. "They are young, they are cute, they are full of character and have that modern edge. Launching the Love collection, I truly feel like the Enzoani family is complete now."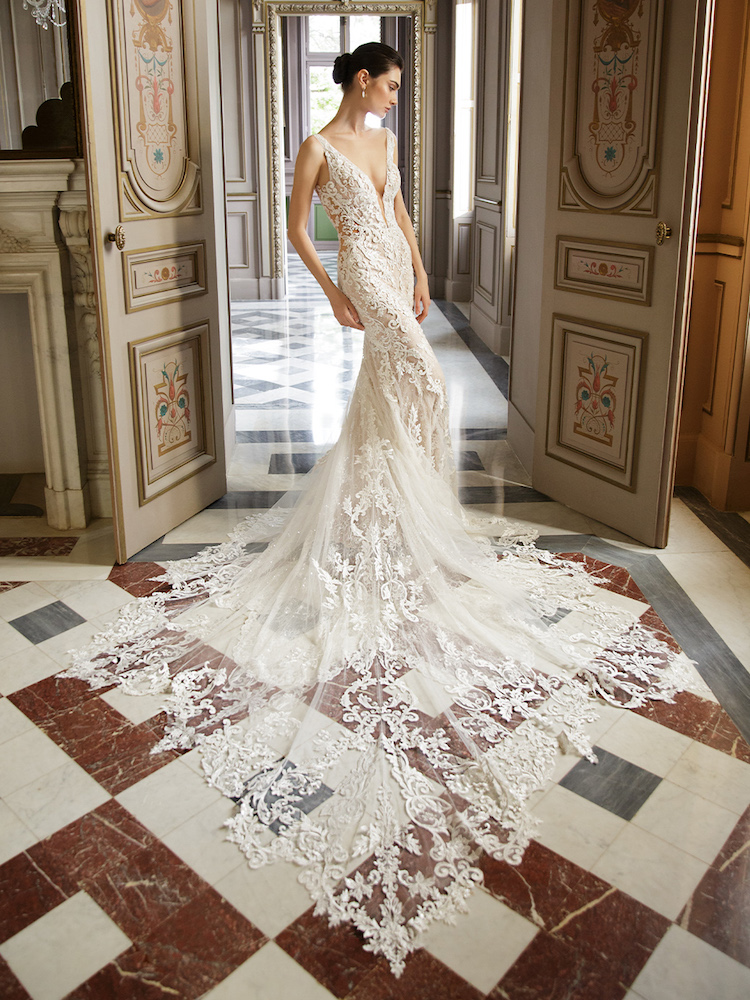 Élysee Atelier: Bridal design stars and Artistic Directors Chris and Mark Russell present the opulent Élysee Atelier collection, a couture-level approach to the sumptuous decoration characterized by the Élysee aesthetic. For 2022, gowns are enriched with hand-beaded and embroidered details subtly woven throughout the intricately hand-placed lace for a chic, sophisticated bridal vision come to life.
Élysee : Launched in 2019, Élysee represents Bridal Collective's first entry into the mainstream bridal market – high end appeal with accessible pricing. The 2022 Élysee collection showcases the same superior fit as previous seasons with thoughtful upgrades on bestselling designs, and all-new, custom sparkling lace to more silhouette and color options.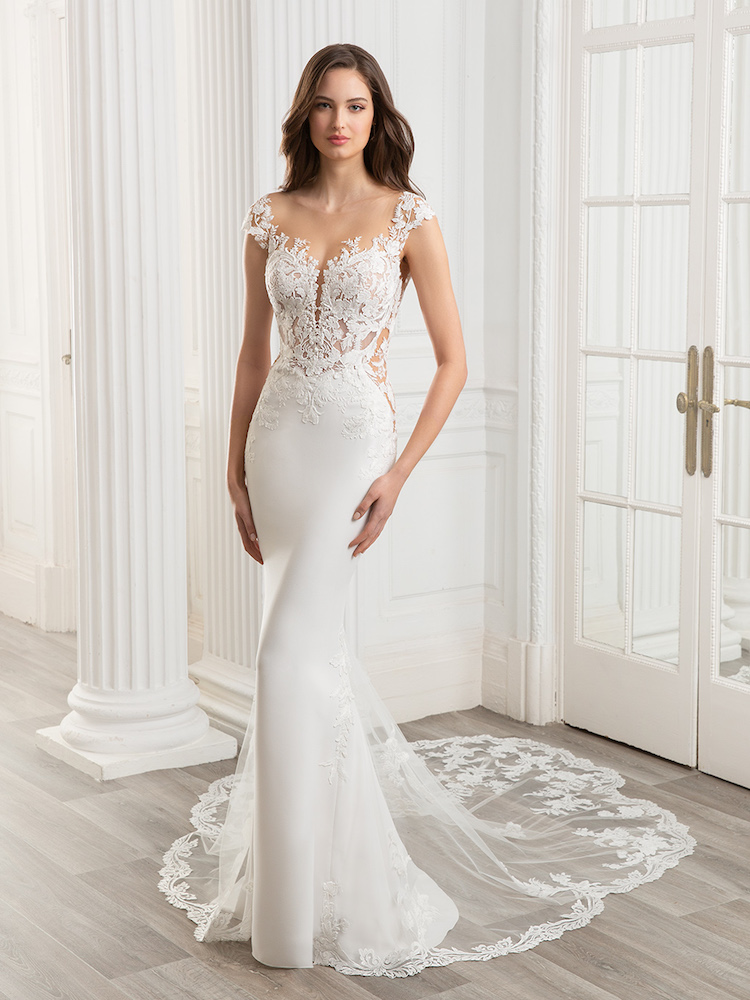 Étoile: Launched in 2020, debuting classically romantic designs with a fresh infusion of elegance and youthful style, the 2022 Étoile collection showcases the same superior construction as its sister line Élysee , with its signature body contouring fit in classic and contemporary silhouettes, updated takes on bestselling designs, and sparkling hand beading and dramatic new silhouettes.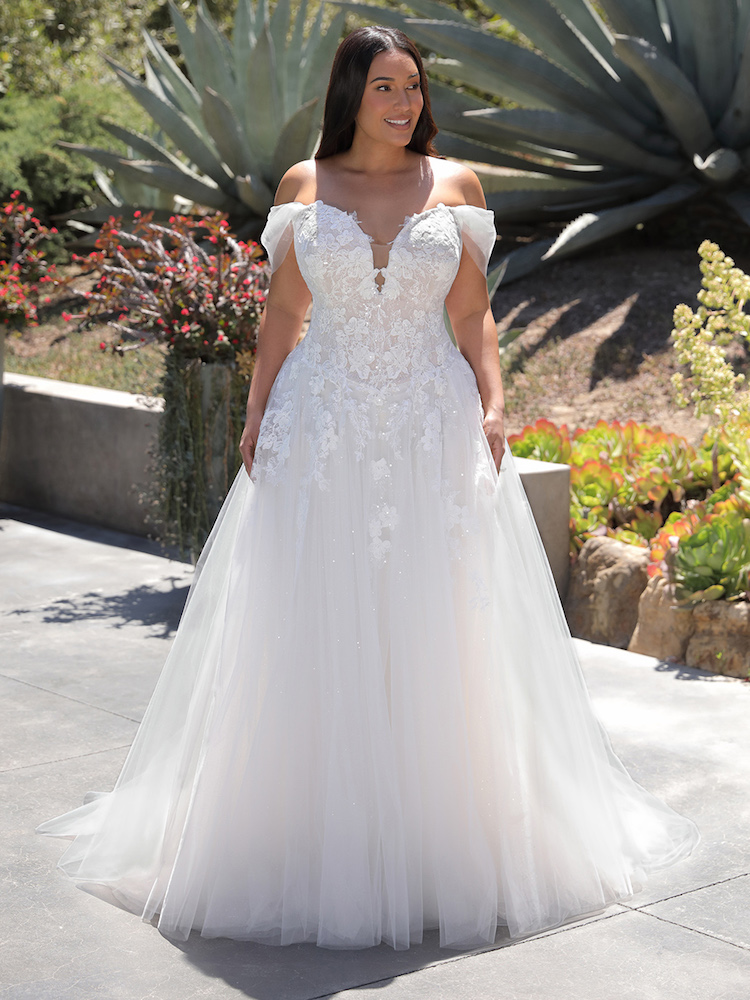 Élysee Edition: Bridal Collective's all-new, size-inclusive collection by Chris and Mark Russell, is designed to serve brides in sizes 18-34 seeking the signature Élysee aesthetic, updated with customized tailoring and construction. Influenced by traditional 18th century patterns, the construction on each ÉLYSÉE Édition gown has been reimagined from the inside out to further contour, enhance and support brides' figures.
Badgley Mischka Bride: For 2022, Mark Badgley and James Mischka presents all-out glamour and infinite gorgeousness. The Badgley Mischka Bride collection is for the modern bride looking to make a stunning statement with elevated heirloom-quality styles that reflect contemporary sophistication.
Other highlights of the program:
-A trade day in which all collections were presented Market style, with "booths" for each divisions;
-A seminar led by Chris Russell and Mark Russell discussing the intricacies of designing and fabricating gowns specifically for the larger, curvy bride;
-A farewell casino-night event with revelers dancing late into the night.
Additional details regarding Bridal Collective and its divisions/collections visit bridal-collective.com