Reaction to Bari Jay's newly released Lux Collection of bridesmaids dresses featuring the company's new Luxe Stretch fabric has been very positive, including from Jersey Shore star and Instagram influencer Samantha Giancola (@sammisweetheart) who recently chose the collection for her own bridesmaids and upcoming wedding.
Her special Instagram post thanking Bella Bridesmaids, Freehold (the specialty store she shopped at), and Bari Jay for "helping me pick out the perfect bridesmaid dresses for my besties on my special day!" drew over 115,000 likes when posted last week, and continues to trend with Bari Jay's branding tag #LuvTheLux.
@sammisweetheart currently has over 3 million Instagram story followers
The Bari Jay dress Samantha chose for her five bridesmaids was a striking floor length gown in Dusk color, featuring spaghetti straps with an overlapping V-neck ruched bodice and diagonal pleated skirt finished with drama-inducing horsehair hem and inset godets.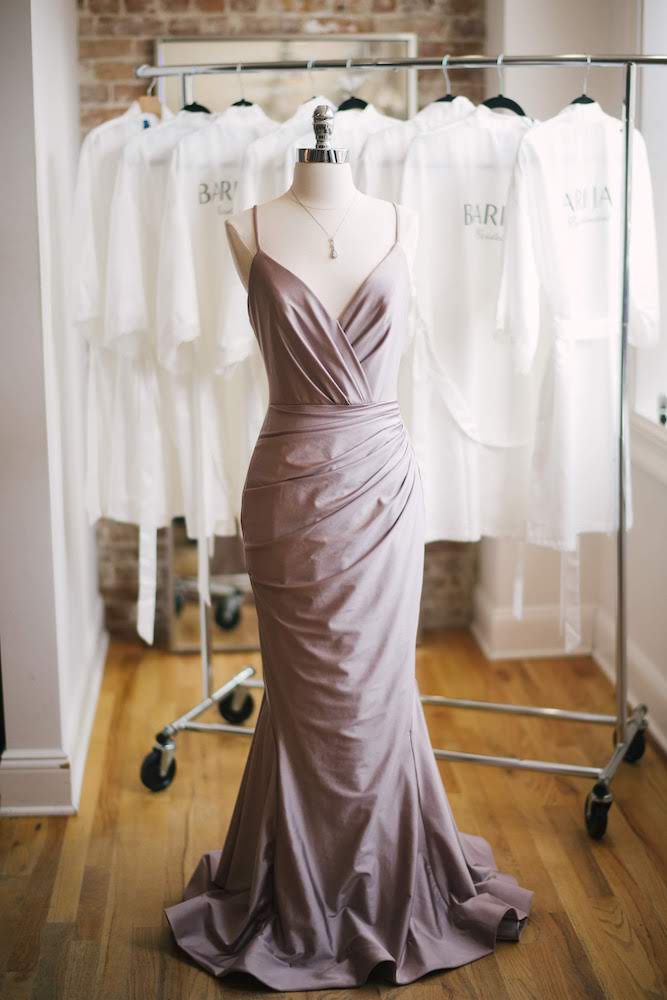 This style features the four-way stretch fabric for an effortless fit, and includes self knee length lining.

But it was the fabric and fit that most impressed Samantha and her maids, according to Samira Avshalumova, co-owner with Kyle Bocchino of Bella Bridesmaids in Freehold, New Jersey.

"From the initial inspiration pictures Samantha shared, we instantly saw she was looking for a fresh, modern and a sexy look for her girls. She also wanted the fabric to feel and look luxurious," explained Avshalumova.

"It was as if Bari Jay designed the new collection just for her. Call it serendipity…Bari Jay was the only designer working with this new kind of fabric. We were super excited to launch the collection and have Samantha's girls be our first bridal party to wear it!"

The Luxe Collection by Bari Jay is a curated selection of 13 dresses available in 12 contemporary colors. The Lux Stretch fabric provides a luxurious and flattering fit for a variety of body styles, and is consequently offered in seven sizes (xxs - xxl).

With this new collection, the design team at Bari Jay is modernizing bridesmaids apparel, added Avshalumova.

"They are using a fabric to design bridesmaids styles that will transcend from the wedding day to a formal affair and will not be worn once and forgotten about," she said. "A dress that looks and feels more like an evening gown without the high cost."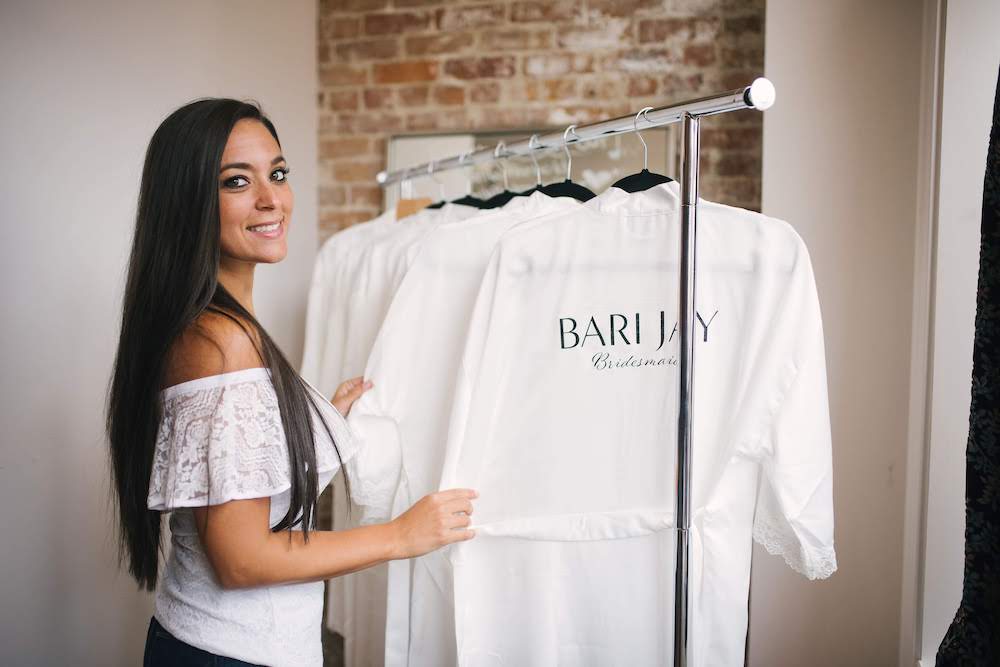 Bella Bridesmaids Freehold, co-owned by Samira Avshalumova and Kyle Bocchino, is part of a network of over 55 showrooms across the country that is locally owned predominantly by women entrepreneurs. Each showroom showcases hundreds of bridesmaids and special occasion dresses from a variety of designers, and offers a Personal Bella Stylist to assist its clients.

Bari Jay, Inc., is soon to celebrate 50 years of designing and manufacturing dresses for the wedding party, including Bari Jay Maids, Khloe Jaymes maids, the Lux Collection, maternity dresses, flower girls dresses, and its recent addition, the Infinity dress, a full gathered maxi skirt with convertible front streamers for creating a variety of styles and looks.

Bari Jay, Inc., is currently owned and operated by sisters Susan Parker and Erica Rosenfeld, daughters of founder Bruce Cohen, and is based in New York.