For advertising details, click here
VOWS Magazine's mission is to fully engage today's wedding professionals with uniquely tailored content that resonates, educates and reassures... and that provides the information you need to deliver memorable customer service for your brides, grooms, social occasion and prom customers!
Presented within a premium-quality print and digital environment VOWS Magazine has provided more than 1,000 in-depth, thought-provoking articles on the day-to-day business of bridal retailing and wedding consulting.
These feature articles examine:
Prospering as an independent retailer and consultant

Promoting your business online and off

Effective merchandising and displays

Improving selling techniques and training your staff

Understanding fashion and consumer shopping trends and preferences
Additionally, VOWS spotlights a specific product category, such as couture, bridal, bridesmaids, mothers and accessories, for in-depth coverage and discussion.
For details regarding subscribing to either the print or digital editions... or both, click here or call 949 388-4848
Previous covers:
January 2021:
The Bridal Boutique, Texas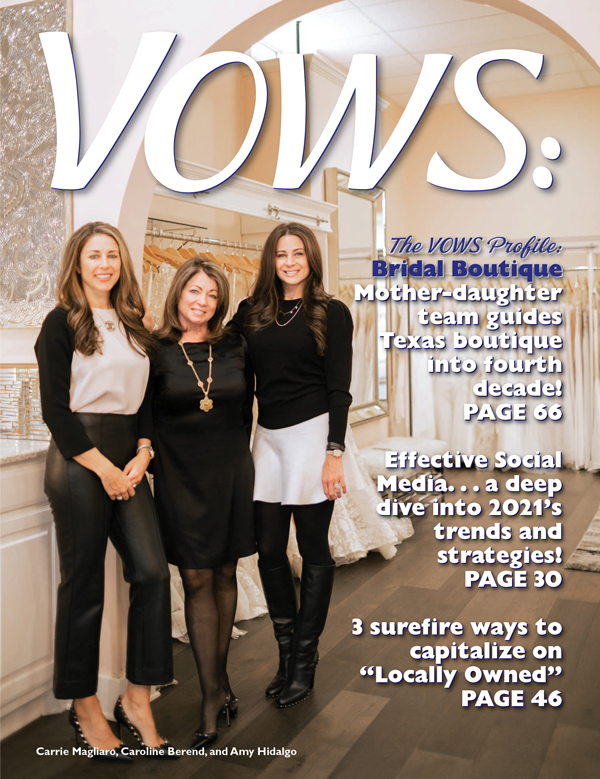 March 2021:
Modern Bridal and Formal Shop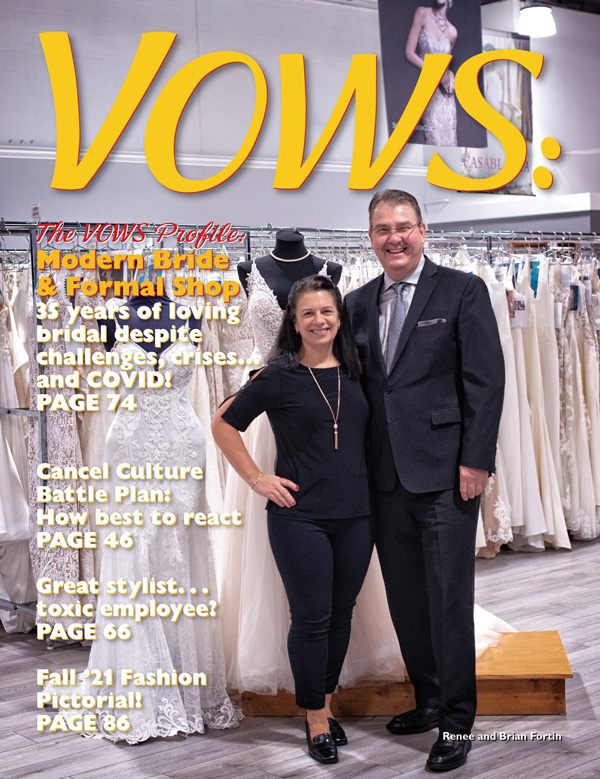 October 2021:
StarDust Celebrations: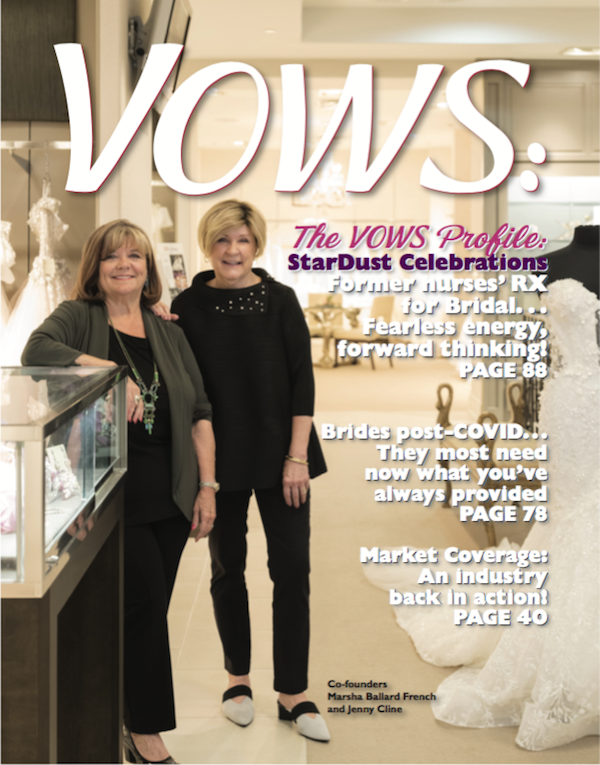 December 2020:
NY Bride & Groom